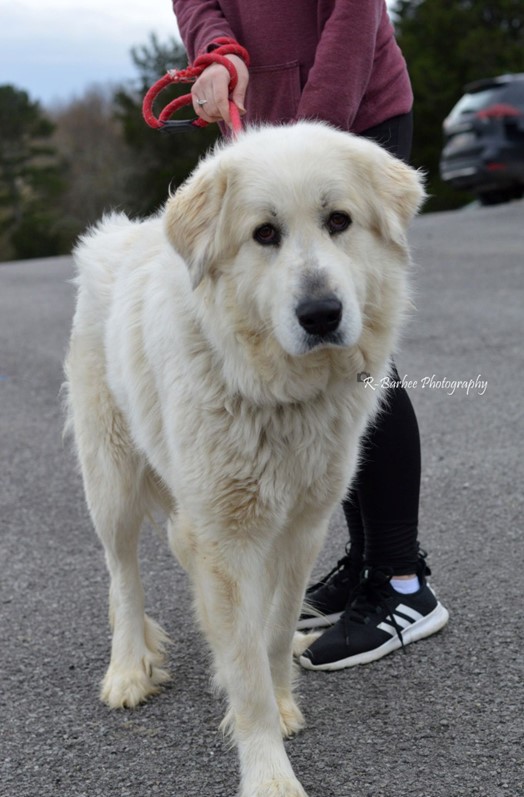 Age
2
Weight
67
Sex
Female
Breed
Great Pyrenees
Hello hoomans! My name is Shasta and I'm a lively, two year old girl that used to roam around north Georgia on my own. Before coming to GPRA, I was brought into a shelter where they liked to introduce me to new dogs to see how we responded to each other. I like meeting new dogs. I am curious about other animals too; I even tried to introduce myself to the shelter cat where I was staying, but she wasn't interested. I haven't been with GPRA for very long. When the wonderful GPRA walkers come to take me out, they say I can be a bit of a puller on the leash, but I do respond to gentle corrections. I guess that means that I need someone who's willing to work with me on leash manners. I've also been known to chase a ball in a fenced in yard. I heard someone say that's unusual for my breed. All the hoomans I've met so far say that I'm a big love, and I love them too! If you pick me, I promise to be the bestest Pyr I can be and learn to be a great house/yard companion for you and your family!
Donate to Great Pyrenees Rescue of Atlanta
Our main mission at GPRA is to find the right permanent home for Great Pyrenees in distress, whether they are strays or from an overpopulated kill or no-kill shelter. We don't care how old they are or what their medical condition is because we will make sure they receive a comprehensive medical evaluation, spaying or neutering, and even behavioral training if necessary.