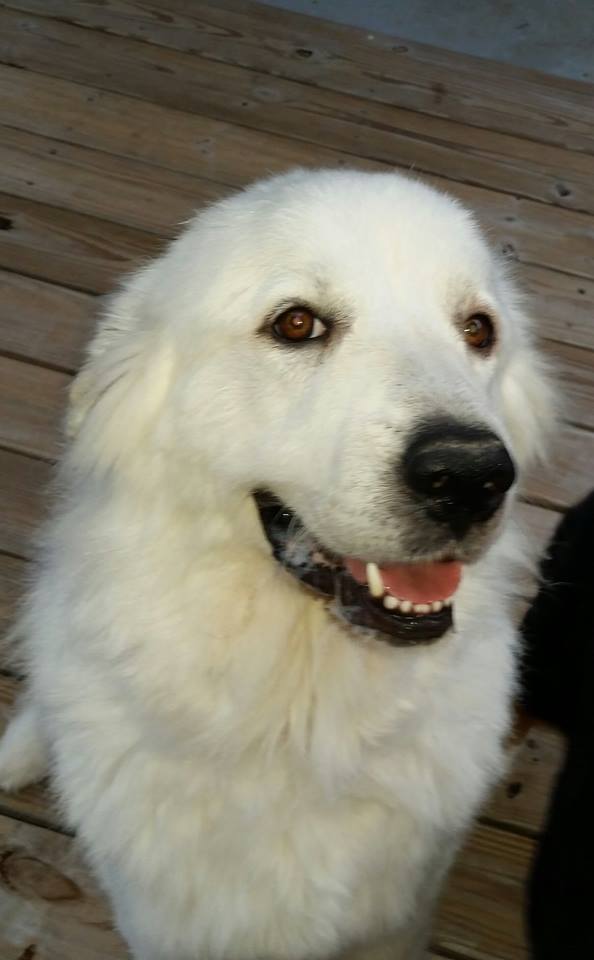 Age
4
Weight
95
Sex
Female
I'm Minnie Jasper, a sweet, 95-lb, 4-year-old gal who loves, loves, loves to be with people! I grew up with lots of children – so many that my family didn't really have time for me. That may have spelled loneliness for me, but it's good news for you because I am great with kids. Cats, not so much. And I can be picky about my canine friends, although I get along great with Foster Mom's dog.
I'm on the hunt for every Pyr's dream – a home where I am a cherished, integral part of the family. My house-hunting list includes: frequent snuggles; lots of gentle praise; and a sunny spot where I can lie and be lazy. I have some minor (but not major) separation anxiety. When you leave the house, just open the blinds so I can see outside and hand me a Kong filled with peanut butter to keep me occupied. Hey, it's all about the right bribes – uh, motivation. Do you think you can handle that? Do you need a giant lap warmer? (After all, winter is here.) Then what are you waiting for? Get on the horn now and contact GPRA today.
Donate to Great Pyrenees Rescue of Atlanta
Our main mission at GPRA is to find the right permanent home for Great Pyrenees in distress, whether they are strays or from an overpopulated kill or no-kill shelter. We don't care how old they are or what their medical condition is because we will make sure they receive a comprehensive medical evaluation, spaying or neutering, and even behavioral training if necessary.